Accessing Your 1098-T
Step 1 - Login
Visit the following URL: https://www.tsc1099.com/login1098.aspx
In the field labeled Site ID enter 10296.
In the field labeled Username enter your TROY User ID Name. This is the same user ID Name as your Trojan Web Express user ID.
Visit our Find Your User ID Name page if you do not know your User ID Name.
In the field labeled Password enter the last four digits for your Social Security Number.
---
Step 2 - Change Your Temporary Password
After successfully completing Step 1 you must change your temporary password.
---
Step 3 - Print Your 1098-T
From the menu on the left select View/Print 1098-T.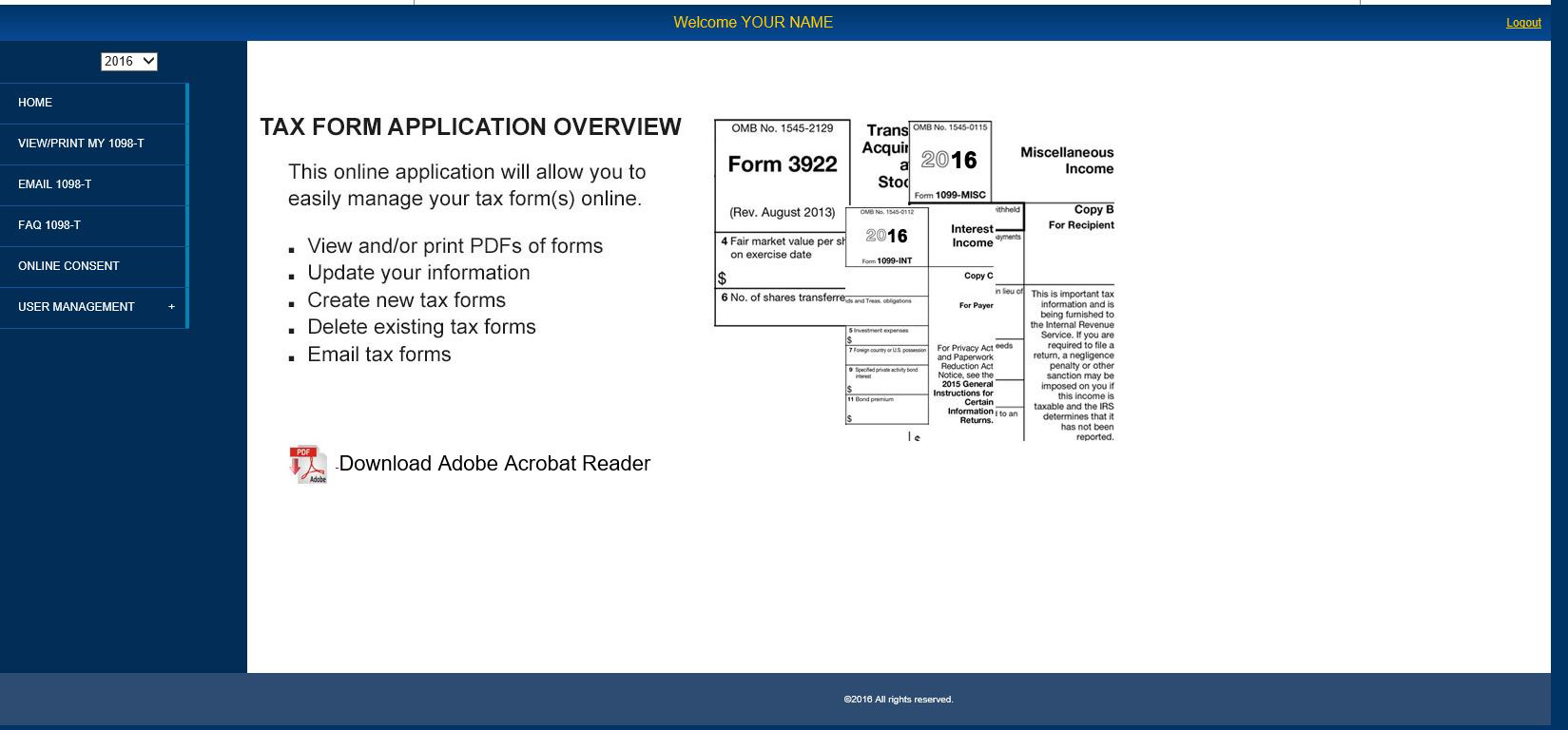 ---
Final Step - Save Your 1098-T
Select Save to store a copy of your 1098-T. You may open the file and print.
After you have saved your 1098-T click Logout to exit.
For technical assistance please use the Online Help Desk Request form.