Mobile Apps
iPhone/Android App
Overview
The Troy University app is available for iOS and Android devices. This app allows access to University resources from your mobile device. In order to download the app, visit your device's app store and perform a search for Troy University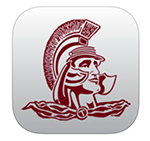 Apple iOS App Store

Google Play Store
Features
View your course schedule
Access your balance and past payments
Receive notifications
Easy access to important university services
Biometric authentication
iBeacon integration for important places and events
Single Sign-On enhancements for logging into systems
Course registration (Student Planning)
FAQ
What devices will the app work on?
The app is designed for phones and tablets that run Apple iOS (iOS 9 or newer) and Android (4.3 or newer) operating systems. This includes iPhones and iPads.


How do I get the app?
Search for "Troy University" in the Apple App Store or Google Play Store. Ensure that you have selected the app with the icon that has a red Trojan head and a silver background and that it was published by Troy University.


How much does the app cost?
The app is free; it does not cost anything. All features are available without additional purchase though you will need to be a current student, faculty or staff member in order to access some services via the app.
You may be required to approve the download of the app by providing your app store with your app store account information, or fingerprint, depending on your store settings.


What features are only available if I sign into the app?
A handful of services are only accessible when signed into the app using TrojanPass. These are usually services that are only relevant to current students, faculty and staff and most require that one already have an account in those systems in order to use them.
My Courses
My Finance
My Notifications
Student Planning
Portal
E-mail
Canvas
Parking Permits
Parking Tickets
Cameras


Am I required to provide credit card information in order to download free apps from the Apple App Store?
 No. If you have not used your account to download software from the app store you may be prompted by Apple to add a credit card. This is not required but you may need to complete some additional steps before you can download free apps if you do not want to provide a credit card to Apple. For more information and instructions please review the following Apple support document:
Create or use your Apple ID without a payment method
Why am I not receiving any notifications from the app?
At this time notifications will only appear outside of the app if you are near an active iBeacon and have given the app permission to send you notifications and to access your device's location services.
Each iBeacon notification can be "muted" forever or for only one day. If you no longer receive a notification, and suspect that you may have muted it, you can "Un-mute All Locations" to resume receiving these notifications.
In iOS this option is located in Settings under the "Troy University" app settings screen.
What does TROY recommend for mobile device security?
We have an entire sub-site of our IT website filled with resources dedicated to Security.
Your Mobile Devices Won't Secure Themselves provides some quick tips to protect your devices and personal information on campus, at home, or at work.
Ever feel like you have too many passwords to remember? Check out our page on Password Managers.
Screenshots
Default View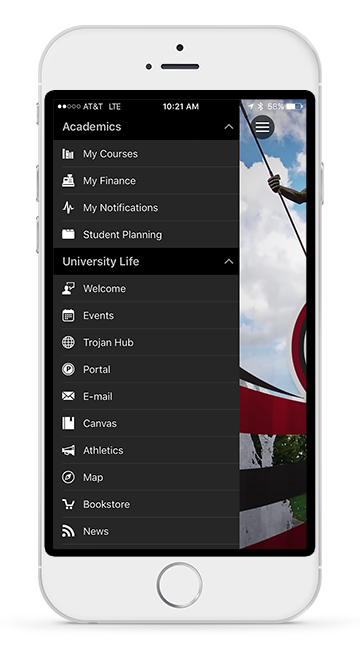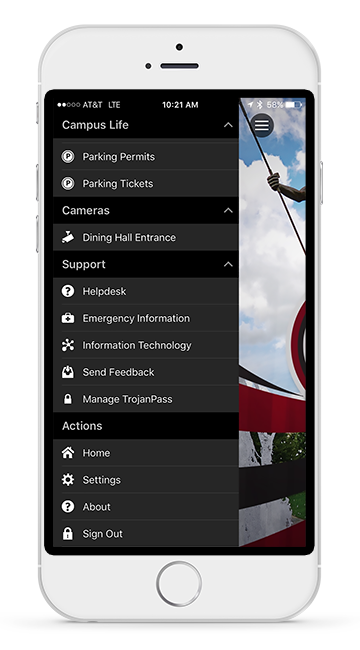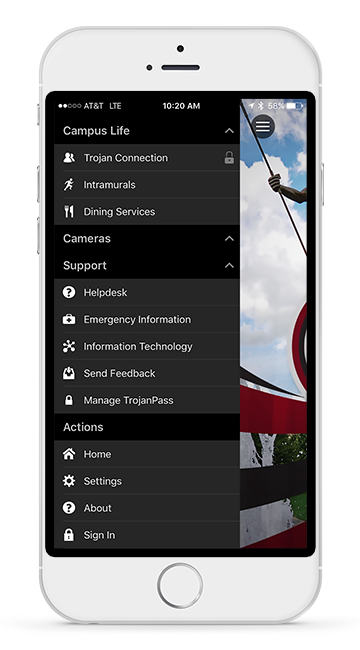 Authenticated View