Phenix City Campus
Projectors should be turned off when not in use. Computers should always be left on, but please remember to either log-off or restart when finished. Faculty can request additional applications to be installed via a helpdesk ticket.
Phenix City 431 Campus
Education Building (Curtis-Pitts Hall) Lab E127
Hours of Operation (Eastern Time)
Monday - Thursday: 9:00 a.m. - 10:30 p.m.
Friday - Sunday: 9:00 a.m. - 5:00 p.m.

Hardware
1 Instructor Station PC (Windows 10)
Instructor Station Smart Podium Monitor
26 All-in-One Student PCs (Windows 10)
2 Student Document Scanners
Networked laser printer
Instructor station projector
Instructor station document camera
Applications
Adobe Acrobat Reader DC
Microsoft Office Professional Plus 2019
McAfee Endpoint Security Platform
Google Chrome
Respondus LockDown
SMART Notebook
VLC Media Player
Education Building (Curtis-Pitts Hall) Lab E129
Hours of Operation (Eastern Time)
Closed - Used for classes only
Hardware
1 Instructor Station PC (Windows 10)
Instructor Station Smart Podium Monitor
29 Student PCs (Windows 10)
HP laser printer
Instructor Projector
Instructor station document camera
3 Student document scanners
Applications
Adobe Acrobat Reader DC
Google Chrome
Grammarly
IBM SPSS Statistics 23
Microsoft Office Professional Plus 2019
McAfee Endpoint Security Platform
Mozilla Firefox
Respondus LockDown
VLC Media Player
Riverfront Campus
Riverfront Building Lab R301
Hours of Operation (Eastern Time)
Monday - Thursday: 9:00 a.m. - 10:00 p.m.
Friday - Sunday: Closed
Hardware
1 Instructor Station PC (Windows 10)
Wacom Writing Tablet
42 All-in-One Student PCs (Windows 10)
Networked laser printer
Instructor station projector
Instructor station document camera
Applications
Adobe Acrobat Reader DC
Compass
Google Chrome
Microsoft Office Professional Plus 2019
McAfee Endpoint Security Platform
Mozilla Firefox
Vision
OpenBoard
Respondus LockDown
Riverfront Building Lab R310
Hours of Operation (Eastern Time)
(Available only when student testing is not in progress)
Monday - Thursday: 9:00 a.m. - 10:30 p.m.
Friday - Sunday: Closed
Hardware
1 Instructor Station PC (Windows 10)
Wacom Writing Tablet
24 All-in-One Student PCs (Windows 10)
Networked laser printer
Instructor station projector
Instructor station document camera
Applications
Adobe Acrobat Reader DC
Compass
Google Chrome
Office 2019
McAfee Endpoint Security Platform
Mozilla Firefox
Vision
Browser Lock
MAT CBT Console v4.0
Respondus LockDown
302 Riverfront Campus
Hardware
Wacom LCD Tablet DTH-2242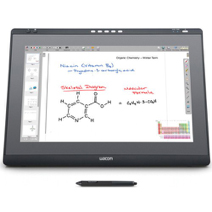 M93P Desktop ThinkCentre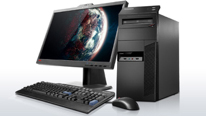 Epson Projector Brightlink 585Wi and Whiteboard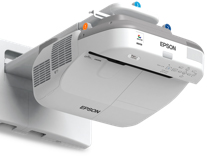 Epson Document Camera Lumens PS751
Crestron DMP53 - 200 -C and a Crestron Display