Creating an EchoSign Account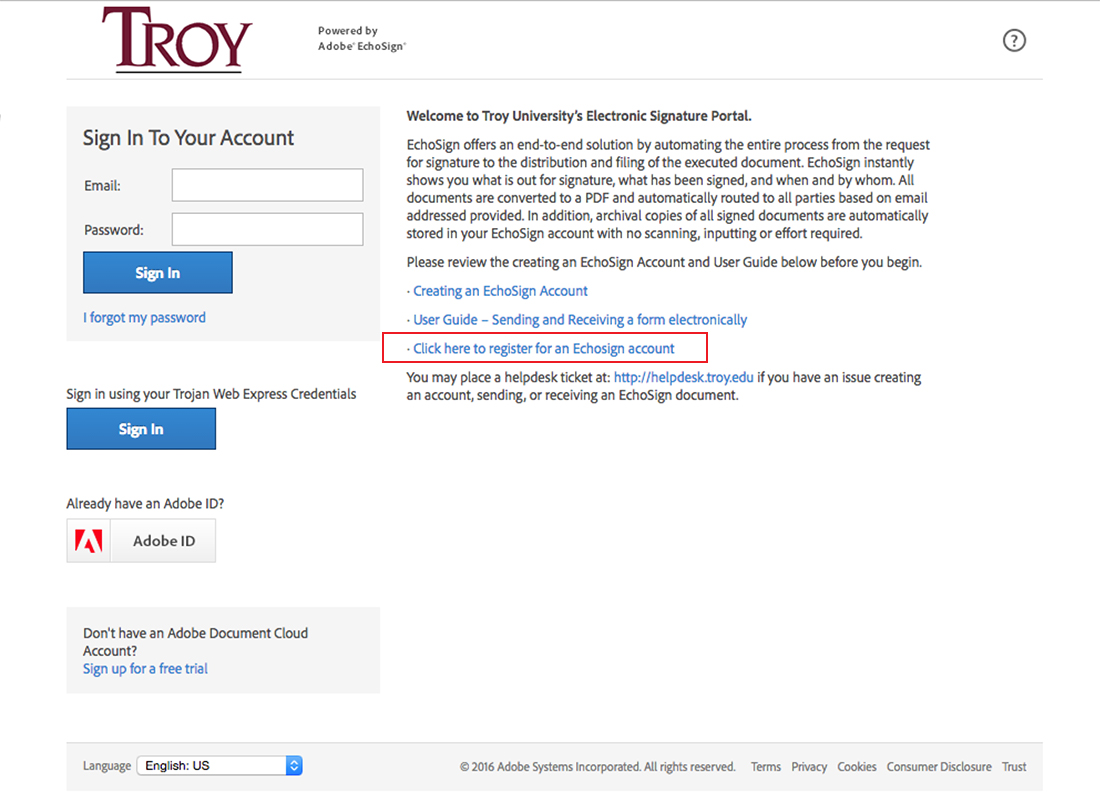 https://troy.echosign.com/public/login
Step 1 - Click "Click here to register for an Echosign account"
Step 2 - Complete user information to include TROY email address.
Step 3 - Uncheck the box, "Yes, I would like the receive Adobe Document Cloud's customer newsletter and updates on new features and services".
Step 4 - Click "Create my account"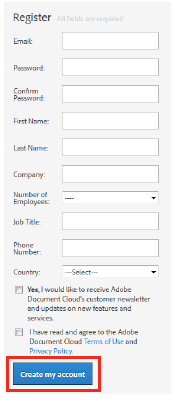 Step 5 - You will receive a verification email. Click the highlighted link to active your account.