How to Submit an EchoSign Document for Signature
1. After you click on the link for the form you are wanting to submit, you will be taken to that form's splash page.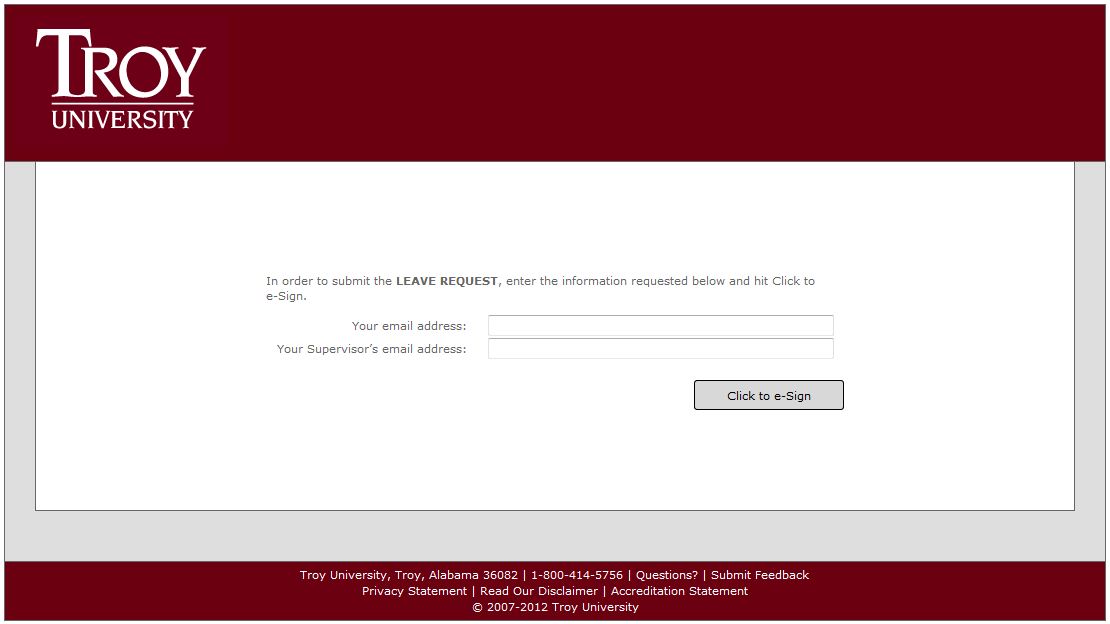 2. Type the requested email addresses into the appropriate boxes then click 'Click to e-Sign'.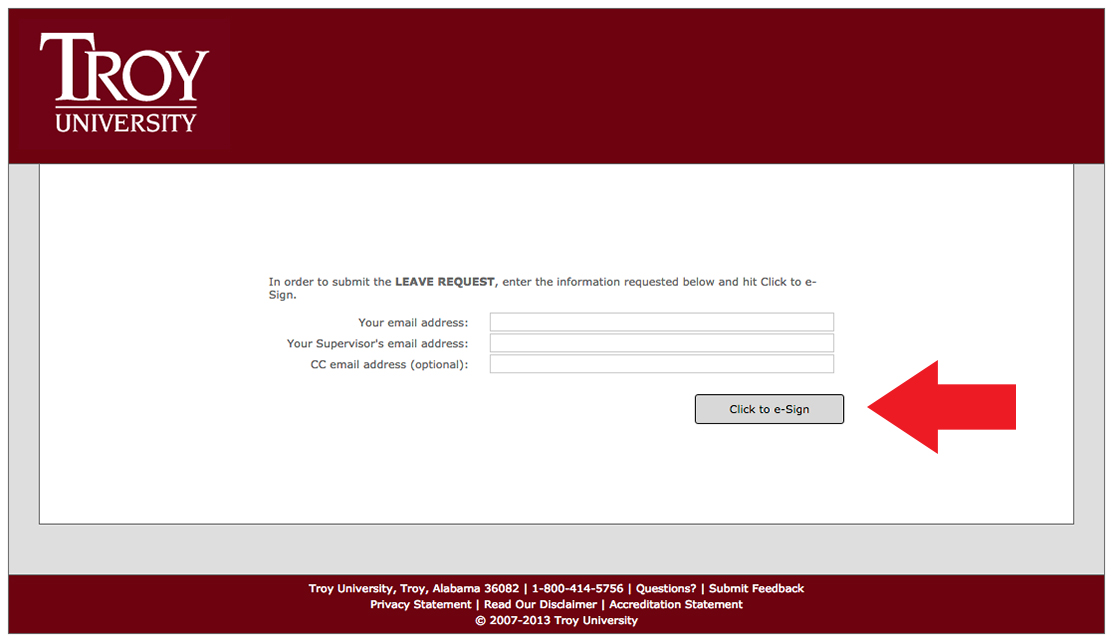 3. The document will now load so that you can fill it out and sign it. Fill out the form fields as you would if this were a paper form. 
Note that there may be required fields that must be filled out in order to submit the form. Any required fields will stars next to them.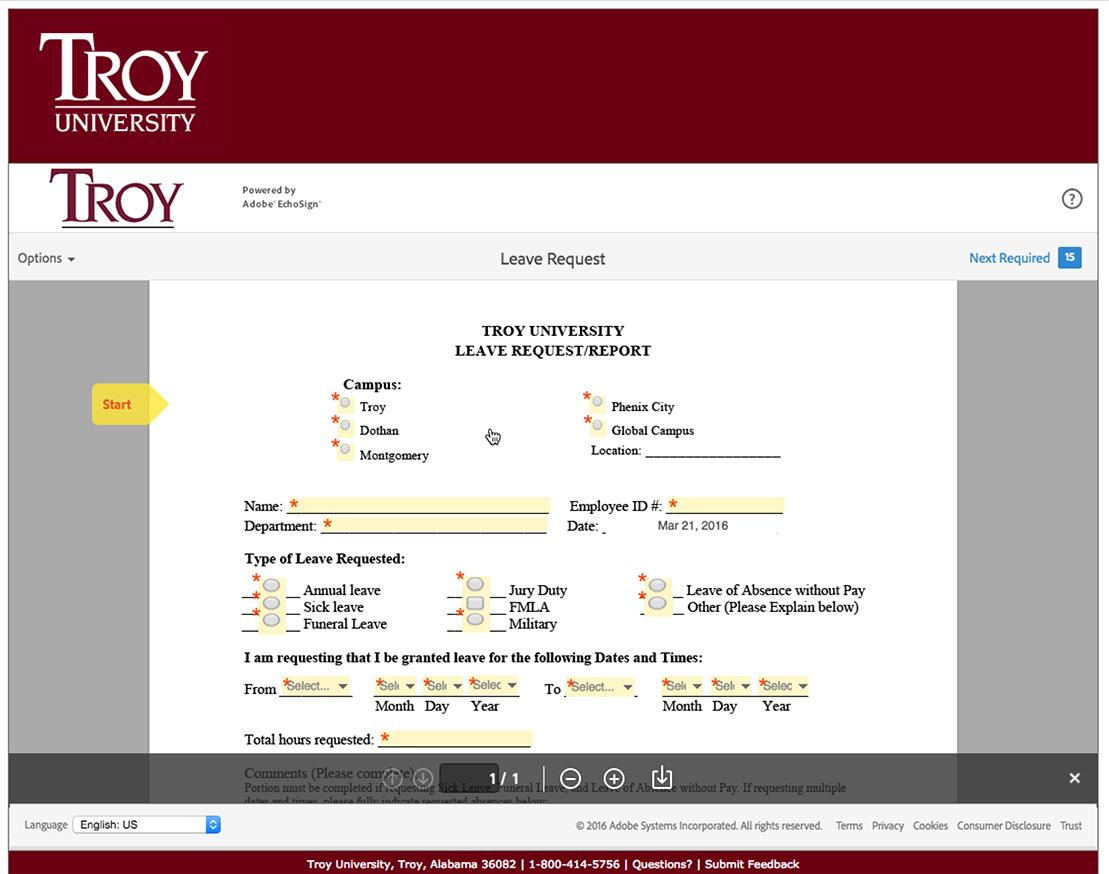 4. Once you have filled in the form, click the signature field in order to sign the document.

5. This will pull up a new window where it should display your digital signature. If you would like to proceed and sign the document, click the "Apply" button. Your digital signature should now appear in the document.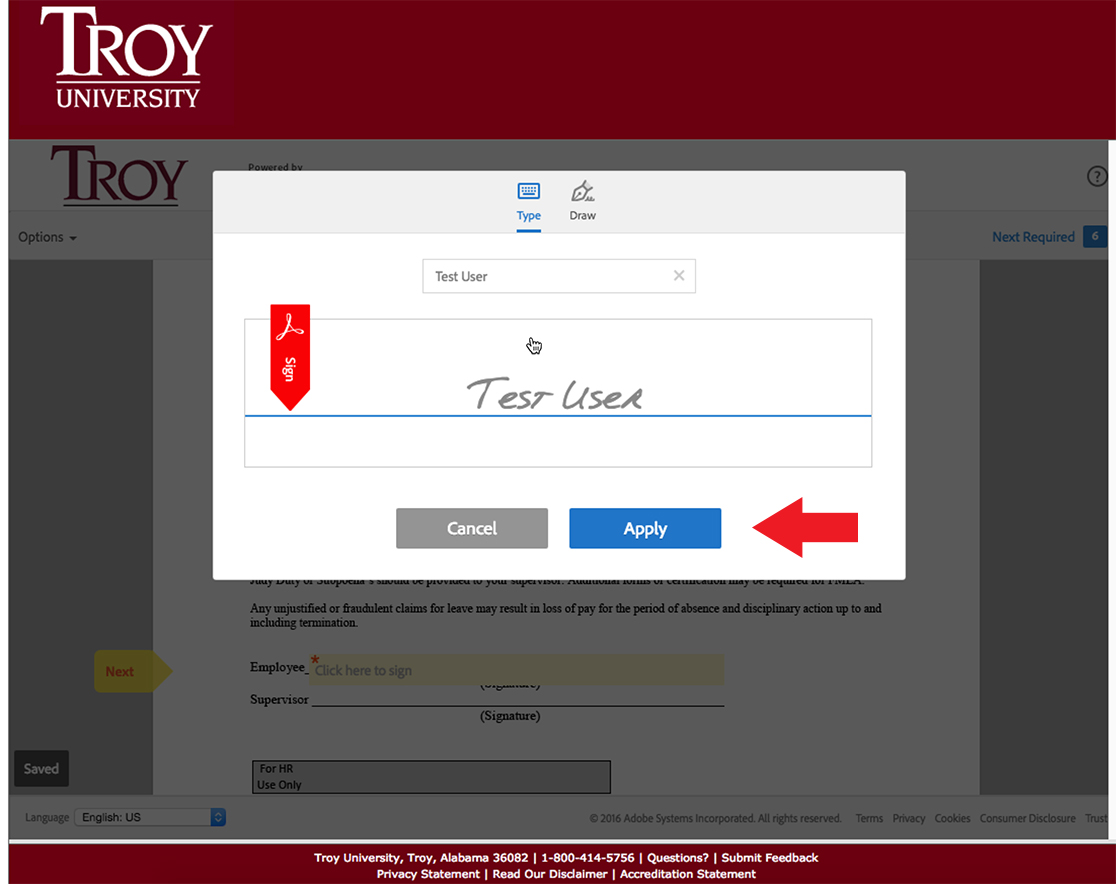 6. Now you can click the button that says "Click to eSign" which is located at the bottom of the window. Your document has now been submitted.